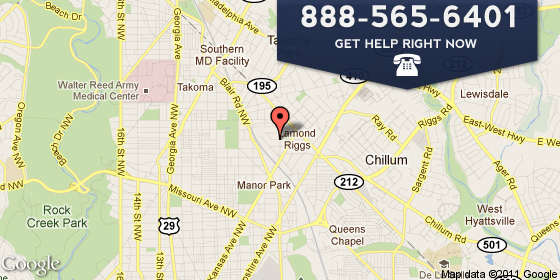 One of the misconceptions associated with substance abuse and addiction is that detoxification is all a person needs to recover from chemical dependency. Addiction goes so much deeper than that though. Detoxification is just the first step that's necessary for individuals that frequently or chronically use substances like drugs and alcohol because it's important to rid the body of the toxins and chemicals that cause physical dependence.
Addiction Treatment
We have been treating adult men and women for over 10 years with our wide range of therapy programs to help them overcome their addictions to methamphetamine, cocaine, crack cocaine, pain pills, heroin, alcohol and other drugs. Our treatment approach consists of comprehensive individualized treatment programs to help our clients heal and recover from their addiction. We provide a treatment plan that leads to sobriety.
Chemical Dependency
At Holland Treatment Center we realize how critical it is to your long term recovery to treat the psychological and mental aspects addiction has caused as well as the physical dependence. It's equally important to learn positive skills to cope with stress which can lead to relapse. We are very fortunate to have a team of licensed professionals who are dedicated to helping people overcome their chemical dependency and meet the needs of our clients.
Treatment Programs
Substance Abuse Prevention
Treatment Programs & Recovery
Addiction strips away your dignity, self-esteem, health, and well-being. The whole family suffers from the effects of addiction and it's important to restore healthy communication and positive support. We can help you or someone you know that's ready to take that first step toward recovery overcome dependence to drugs or alcohol and get your life back. Speak with an Addiction Counselor 24 Hours a Day at 202-509-9590 or 1-888-565-6401. Let us help you, you deserve it.
---
Programs of Treatment Include
Residential Treatment

A residential treatment center, also called a rehab, is a live-in health care facility providing therapy for substance abuse, mental illness, or other behavioral problems.

Medication Assisted Detoxification

Medications are useful at different states of treatment

Full Evaluations

We take the time to evaluate your ecact needs and develp a treatment plan

Follow up Evaluations

We don't stop after treatment. We follow through after your program completed and develop an apporpriate after care plan

Individualized Programs of Treatment

It's not a blanket treatment approch, we look at you as an individual to evaluate the best Detoxification and Recovery Approach

12 Step Programs

A Twelve-Step Program is a set of guiding principles outlining a course of action for recovery from addiction, compulsion, or other behavioral problems.

Behavioral Therapy

Behaviour therapy, or behavior therapy (behaviour modification) is an approach to psychotherapy based on learning theory which aims to treat psychopathology through techniques designed to reinforce desired and eliminate undesired behaviours.

Individual, Group, and Family Counseling

Individual, group, and family counseling services include psychological evaluations, mental health screenings, and professional individual, group, and family therapy.

Skills for Coping and Prevention of Relapse

People in dual recovery learn to identify the warning signs that may lead to a lapse in their abstinence and take positive steps to stay clean and sober.

After Care Counseling

Many addicts have tried and failed various drug rehabilitation and treatment methods only to relapse, sometimes quickly after release.
District of Columbia Substance Abuse Prevention and Recovery
In the District of Columbia their Department of Health offers many important services which include Addiction and Recovery Services. Their Addiction Prevention and Recovery Administration (APRA) is responsible for establishing substance abuse prevention and a treatment and recovery support system of care for the District of Columbia's residents and their families who are coping with the disease of addiction or those at risk of becoming addicted to alcohol and illicit drugs.

APRA promotes access to substance abuse prevention, treatment, and recovery support services. The District of Columbia's prevention services prevents the onset of tobacco, alcohol and the use of other drugs by children and youth, reducing the progression of risk and increasing protective factors that increase the likelihood of healthy, drug free youth and their families.

The District of Columbia's Department of Health also has a Prevention and Youth Services (OPYS) that utilizes a broad range of proven prevention strategies that include education and information, alternative activities, community based and environmental enhancement programs, and early intervention strategies. Important messages of prevention are utilized during health fairs, community festivals, conferences and other large public gatherings throughout the year.


Drug & Alcohol Addiction Recovery
Recovering from alcohol and drug addiction is never easy but it is achievable with the right treatment, education, and support. Because addiction is a chronic relapsing illness it's important to understand what addiction is, how to avoid relapse, and the skills needed to manage sobriety and recovery. Addiction is a disease that can't be cured but can be successfully managed and the individual can go on to lead a happy fulfilled life.

It's critical that treating addiction includes a wide range of therapies in order to address all the needs of the individual. Individual assessments when entering a substance abuse treatment program helps to identify underlying mental and physical health issues that may play a part in the patient's destructive and compulsive behaviors. Detoxification when necessary helps the drug or alcohol user rid their bodies of the toxic chemicals that lead to physical dependence but treatment must never stop there.


Overcoming Physically & Mental Dependancy
There is so much more than being physically dependent on drugs or alcohol, the psychological and emotional effects of addiction are very serious and in order to successfully maintain abstinence and recover, these areas need to be addressed.

Research shows that many chronic alcohol and drug users continue to relapse if they have underlying mental health issues like anxiety, depression, or bipolar disorder that's not being treated. This is referred to as Dual Diagnosis or Co-Occurring Disorder meaning there are 2 illnesses going on and both need to be diagnosed and treated. Mental health problems are very common in people who habitually use drugs or alcohol and when gone untreated makes abstinence very difficult. This isn't an excuse for their addiction but makes a difference in terms of abstinence and recovery.


Individualized Addiction Treatment
Treatment programs need to be individualized and address each patient's unique needs because there is no one treatment that's right for everyone. There are many different types of substance abuse and addiction treatment programs that help people recover from their use and dependence to alcohol, drugs or other forms of addiction. Because everyone's needs are different their form of treatment needs are too. A lot depends on the form of addiction, duration of addiction, and severity of abuse as to whether inpatient or outpatient treatment is best for an individual.

Forms of treatment for substance abuse may include long or short term Residential Treatment, Outpatient Treatment, Intensive Outpatient Treatment, 12 Step Support, and Counseling and Therapy. There is life after addiction and with the right treatment, relapse prevention skills, and positive support a substance free life is achievable.
Contact Us - (202) 509-9590 or (888) 565-6401
back to top